Welcome to the new and improved flash fiction writing prompt series – #SwiftFicFriday!
I've changed the rules, so if you didn't see my tweet, check them out!
The gist:
You have THREE DAYS (AM Friday-PM Sunday on the east coast) to submit your entry.
Include social media links/handles/anything you want to promote (Twitter, FB, etc) & word count in the comment with your submission.
Submission must be between 150-300 words.
All stories are property of the authors.
Winner will be determined via reader votes on Mondays.
Ready, set, write!
Prompt: Can't believe this is already prompt 100! Time flies. And it was my birthday this past Wednesday, so a memorable week in more ways than one. That being said, this week's theme will be celebrations.
So, write a piece that includes a celebration of some kind.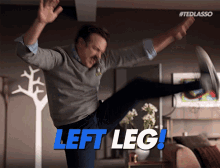 Happy writing!